It's that time of the year where dissertation deadlines are looming. Time has flown and it's astonishing how I once doubted my ability to complete this. Let me tell you, it has been a crazy few months investing so much time and effort into this project. Hello,
10,000
words? I can't even describe myself in ten words sometimes!
Anyway,
I wanted to share my ideas and advice for anyone who is about to start their dissertation in their upcoming year. There are some things I wish I did and stuff that I found really helpful.
What interests you?
This is a significant element of your dissertation because you do have to spend a considerable amount of time researching it. So, make sure it's something you're
genuinely
interested in.
Otherwise, it'll become boring and tedious.
Around the same time that I was thinking about my dissertation question, Rodrigo Duterte was elected as President in the Philippines. There was a major controversy over human rights in terms of his drug war. I was also interning at an immigration law firm (
Dias Solicitors
) and came across a lot of 'judicial review' and 'Article 8' related topics. That got me thinking...
"How do UK courts deal with human rights infringements?"
One thing I wish I did was to come up with a title/question that was related to my third year modules.
From my friends' experience this has been very helpful to them, they learn about their module throughout the year whilst writing a dissertation on it; kill two birds with one stone.


Stuck on how to come up with ideas?
Read the news or books related to your course or topic you're potentially interested in.
2. PREPARATION
Get organised
Luckily, my University required that our dissertation supervisors set deadlines throughout the year to see how we were progressing and make sure that we were staying on top of our work.
As soon as my dissertation question and outline was given the green light, I went
ham
on research. I maxed out the amount of books I could borrow from the library and I must have read what felt like hundreds of journal articles. I allocated which books or articles I'd read throughout the week, so everyday I had to read two chapters of a book or two journal articles. Then, I'd summarise and make notes on what I read.
I started bullet journaling in March and here, you can see a vague outline of what I spent time researching. Prior to this, I focused on researching and writing the other two chapters.
This was
so
helpful, especially at times when I felt overwhelmed.
4. WRITING - (PEE - point, evidence and explain)
Don't be too descriptive, make sure to analyse and evaluate.
Always remember to relate your evidence and opinions to the question, your research should support your opinion and statements. It shouldn't be the whole base of your argument.
Don't forget to include opposing arguments.
Even better
if you find a way to rebut their claim.
What I found really helpful was getting my boyfriend to read over my work, he'd find which paragraphs weren't clear or were too descriptive; things I wouldn't spot.
4. DON'T COMPARE YOUR PROGRESS AND WORK
Everyone works differently in terms of time management and structure of their work
If you compare your work or how much you've done to other people, I can guarantee that it'll most likely petrify you. One person might work better by spreading out their dissertation over a few months whilst someone else may prefer doing it four weeks prior. Either way, that doesn't necessarily reflect how good someone's dissertation will be.
Also, your dissertation question is different to everyone else's - so the format and content will vary.

6. KEEP IN CONTACT WITH YOUR DISSERTATION SUPERVISOR
Make sure to set regular appointments with them and make the most of it by coming prepared with a set of questions.
Although, there's only so much they're allowed to say. That doesn't necessarily mean that they won't help you.
You have to find out what improvements your work needs, they can only do this if you co-operate and are prepared. Whilst I was researching and writing up my dissertation, if I had any questions I would jot them down. After, I'd either email him or ask him during our next appointment.
I was very fortunate to have a helpful supervisor, the advice he gave me guided me towards the right direction. So, don't feel like you can't turn to them.

7. SACRIFICE SOME OF YOUR FREE TIME
I'm all for taking a break every now and then, but I found that investing some time into my dissertation every day helped me manage the workload. Especially during the weekends, I switched up my environment by working in Starbucks. Throughout the week, I would be in my University's library. To be honest, had I spent more time on it during the holidays, I probably wouldn't have had to sacrifice so much sleep.

Please don't leave it last minute, it's not a simple essay that you can complete overnight.
We had to format our dissertation a certain way and so - the bibliography, automatic table of contents, page numbering - had to be structured according to their guidelines. Trust me, it took me longer than half a day to figure it out.
HOWEVER, don't forget to do other things you love too - watching Netflix, seeing your friends or shopping

I know it's tough and there were times where I couldn't be bothered anymore, but persevere and it'll all be worth it in the end.

Good luck!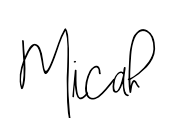 A little disclaimer: what has worked for me, may not work for you.
You don't necessarily have to follow my advice!