A staple piece that seemed to be in everyone's wardrobe during the winter season were over-the-knee boots. In particular, a pair of grey Stuart Weitzman's. Now, I may be a little late to the trend. Neither am I able to afford such beautiful shoes at the moment, but I knew I had to have something like them.
They looked so chic styled with short dresses and skirts AND they were warm; perfect for the colder months.
"My number one necessity for boots is a thick heel. In general, shoes with a thicker heel provide you with that extra comfort that stilettos can't"
I am an avid lover of boots, though they may not be as appropriate during the summer time, I believe that they are a timeless piece. They're comfortable and easy to wear; there's no hassle of tying them up. You can wear anything with a classic pair of Chelsea boots for example, but over-the-knee boots take you out of your comfort zone a little. Due to their length, they draw more attention. It's a mixture of provocative because it enables you to show a hint of skin (that is, if it's paired with a skirt or dress). Yet, it's also very sophisticated because it elevates your height by making your legs appear longer.
I was influenced to buy a
grey
pair of over-the-knee boots by my favourite bloggers*, I didn't realise the range of clothes that can be easily styled with grey shoes. Thus, to break free from my
'always wear black shoes'
comfort zone, I opted for the 'Anita Long Boots' from
Public Desire
.

Pastel
and
light colours
have been so appealing to me recently, which explains my choice of the powder pink jumper over this white shirt dress. Unfortunately, it's still fairly cold in London so I topped it off with this tailored grey coat from Zara.
I have to say, I was surprisingly impressed with the quality of the boots given its price. I've worn them non-stop, they're comfortable AND warm. These are definitely a great alternative to the Stuart Weitzman boots. Since it's now spring, I will be putting these away. No doubt, you'll be seeing these shoes on my blog again in the near future!
Love,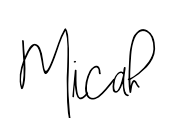 *check out Lydia's and Samantha's blogs!
Coat - Zara (similar)
Shirt Dress - Missguided
Jumper - H&M (similar)
Handbag - H&M (similar)
Boots - Public Desire