No matter how hard I try to fall in love with it, this bomber jacket is not 'me'. This applies to trainers and the ripped clothing trend. Despite knowing this, I persisted on making it work. So, amongst the ongoing bomber jacket trend, I ended up with this.
Don't get me wrong, I love this bomber jacket; the embroidery and reversible feature made it extra appealing. But I don't find myself reaching for it as often as I would like. It's that statement piece in my wardrobe that I don't know how to style, because it doesn't seem to go with all my other clothes.
"What does 'me' exactly mean?"
'Me' means
boots
,
tailored coats
, details like
ruffles and pearls
,
neutral
and
pastel colours
.
That's what I personally like and feel comfortable in. Though I understand that trainers are practical, it doesn't make me feel as confident as wearing a pair of boots. Style to me, has always meant wearing things that make you feel good. Not only does this help with my productivity but it also makes me happy.


The whole point of this post is - trying to fit in with the crowd or the latest trend isn't worth it. Style yourself according to what you like. I'm not going to lie, I was initially put off by the whole bomber jacket trend. Especially because everyone seems to have the same forrest green pair, not that I have an issue with it. However, I like to stand out and wear things very few people will wear. That's just me.
So, all I can say right now is... sorry to any bomber jacket lovers out there; it's not you, it's me.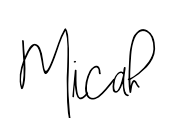 Bomber Jacket - Topshop (similar)
Shirt Dress - Missguided (similar)
Boots - ASOS (similar)
Bag - MANGO