"Get your sh*t together" ah, that overused phrase we repeatedly remind ourselves in times of despair. It got me thinking, what does it actually mean? Does anyone actually have their life together? I beg to differ.
Everyone fights their own battle every day, but people don't normally show it. So instead, we just see the end result. When there's pictures of someone on holiday, we're unaware of the hours they spend at work in order to save up for it. Or, a picture of a married couple smiling on Instagram hardly shows the difficulties and effort they put into the relationship. What does ignorance of the process result in? a delusion that everything comes easy.
For three weeks in March, I stopped going on social media. This was the best thing I could have ever done for myself. Why? I stopped focusing on what other people were doing and invested my energy into improving myself instead; whether this was spending more time doing my dissertation or catching up with my friends over a coffee instead of texts. Essentially, I minded my own business.
It's really unfortunate to see how social media has influenced us to become less social, ironic right? The truth is, social media isn't to blame for this. The entire purpose of social media is to connect, it's entirely down to us to decide whether we choose to take a narrow-minded approach when we use it. What I mean by this is that Facebook, Instagram, Twitter.etc doesn't show the bigger picture, we've got to take everything we see and read with a pinch of salt. It's unfair for us to assume that someone lives a stress-free life, you can't depict their entire life via their Facebook page.
Without confirmation or evidence, assumption is nothing but
ideas
we form in our heads;
useless
ideas. When you do see people succeeding on social media, how does it make you feel? jealous? worthless? That's another significant factor that ties into this delusion. Because we may not be achieving things at the same rate as other people, it can somehow lead us to believe that we're doing something wrong in our lives. When in fact, we're still progressing.
I've always believed that success is down to a mixture of
time, effort and consistency
. Why allow yourself to be knocked down by a post on social media? Whenever I see someone succeeding on my timeline, it makes me feel happy knowing that they're achieving their dreams. This is because I know that I have different goals and I'll achieve those when the time is right; given that I'm putting my all into it every single day. It's unreasonable for me to compare my life to someone else because we have different lives. And to compete with other peoples lives is no doubt
a losing battle
.
Nobody really has their life together, we're continuously working towards what we want. So, mind your own business' focus on you and do you. This will enable you to see what's truly important and thus, you're likely to achieve your goals quicker.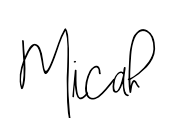 Top - Topshop
Skirt - ASOS
Heels - ASOS
Bag - Zara