Whenever people say "University was the best three years of my life" I tend to bow my head in shame. Did I do something wrong? Why didn't I feel the same way about my University experience? Because personally for me, it was the toughest three years of my life. And it wasn't the best…
In my first year, the homesickness hit me hard half-way through the year. I didn't know how to handle it and cried for months. This became progressively worse, to the extent where I considered transferring to another University. I was uncomfortable, unhappy and unable to handle it.
I felt
so lost
and those feelings and thoughts made me miserable, I was a big ball of anxiety. I hardly attended my lectures and seminars because I just didn't want to be there, I was struggling to get out of bed most days. I couldn't quite understand
why
I felt the way I did and I didn't know
who
to turn to; my friends and family were hundreds of miles away. This is where I felt the University failed, they didn't provide sufficient support in a realistic time frame. I don't think they quite understood the necessity of immediate help for mental health, especially when it took eight weeks to get an appointment…
If it wasn't for my partner, my best friend and these two girls at University I wouldn't have coped. Everyday was a constant battle with my mind and the only way to cope was to get away from it all.
After spending a month back home prior to
second year
, I moved into a bungalow with three wonderful ladies who have quickly became one of the
best
things that's ever happened to me. They kept me sane and listened, which is more than what a University counsellor ever did. And although one obstacle was tackled, another was to come. This was when
independence and responsibility
came into play, bills and rent more specifically. That whole year I finally understood why my parents consistently nagged me to 'turn off the lights' or not to waste food. Because it wastes money. You learn to develop a new form of respect for your parents and home because you understand and experience
the true value of everything
. From food to gas, water and electricity. It all requires awareness and money,
the little things mattered
. With regards to my academic life, it definitely improved. This year it was about my self-discipline in attending lectures, seminars and doing the extra reading. I knew that if I fell behind, it would be very difficult to catch up. I did require some extra support, but sadly my personal tutor wasn't someone I could turn to. Throughout my whole three years at University, I saw my personal tutor once and that was at freshers week. To be perfectly honest, my seminar teachers and dissertation supervisor provided me with more assistance than my personal tutor ever did (and yes, I tried to make contact with him numerous times but was left with no response)
Third year,
was the peak of my entire University experience. Slowly, I regained my passion and determination. This was in spite of the triple workload and tighter deadlines. Academically, it was tough. Yet, your
perseverance
grew
the more you prepared and pushed yourself to work harder and later. You find this inner strength that pushes you to read that
extra journal article
or
write another 500 words
. GIRL, I sacrificed good skin by drinking bucket loads of coffee every day! (Which I wouldn't recommend) because I knew I was capable of so much more than writing/studying a couple of hundred words everyday.
KEEP PUSHING YOUR BOUNDARIES WHEN IT COMES TO STUDYING, there's no such thing as 'too much'
(unless your coursework limits you to a certain word count of course!)
This year I felt l receive so much more help and guidance than any other year, the lectures and seminars were incredibly well thought out and helpful. I preferred the environment since the classes were smaller and the lectures were more interactive. Particularly, seminars which were a god-send when it came to exam season. I can't fault the University and their lecturers at all since they helped us in every possible they could and whatever the question. Even if you emailed them on a weekend, they would get back to you quicker than you'd expect.
In spite of it all,
I've become someone
I'm incredibly proud of.
University has
broken
me into pieces and
I've lost myself
a handful of times. Yet, I'm
stronger and I faced challenges I avoided for so long
. I stopped acting like a child and became an adult, even though it doesn't quite feel like it.
The pressure does get to you sometimes, but what matters is your ability to get back up and fight another day.
One of the most valuable skills I've learnt from all the wonderful (and not so wonderful) people I've met at University, is control. Control in terms of self-discipline, confidence and deciding who you should surround yourself. with.
The social scene
is the highlight of University for most people and I can see why. But when the excitement dies down, you have to sit back and evaluate who you connect with. The phrase
"You meet your lifelong friends at University"
is
overrated
. This was something I struggled to accept, I was somewhat forcing a connection with certain people even though it didn't feel right. But as soon as I stopped giving a f*ck about having lots of friends, the amount of people I called 'friends' dropped like flies. When I started improving myself and my life, I began attracting
the right type of people
into my life. I can honestly count the amount of good friends I have in one hand and I've never been happier.
These are genuine people that I need, they're the ones I can rely on. I realised what kind of people I wanted to surround myself with - t
he dreamers, achievers and supporters.
Three years later, I have the most wonderful two ladies in my life who kept me sane throughout University and consistently pushed me to pursue my dreams that I was once too afraid of. I don't associate myself with people who don't benefit my life. Because the friendships I've got in my life are filled with encouragement and support, there isn't room for negativity or jealousy. Even though University was tough, it made me develop
thicker skin
and I've learnt
not to take anybody's crap
.
One year ago, I questioned whether I wold even finish University at all...
And ten days ago, I finally had my "I made it" moment I've been waiting my whole academic life for.
You can never prepare yourself for the challenges University will put you through. However, if you persevere and work hard, you discover parts of yourself you didn't realise existed. Although I met the best people at University, overall I didn't feel like there was enough guidance or help. This is in comparison to other peoples Universities and hearing the amount of support they would receive. It was almost as though we were thrown into the deep end, head first. But again, this improved my initiative. Don't come into University with too many expectations, just know that you'll come out a completely different person.
So no, University wasn't the best three years of my life. In fact, University was the most eye-opening and difficult three years of my life.
Congratulations to the class of 2017, Brunel University thank you for the memories.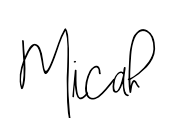 Dress: ASOS
Heels: ASOS