I don't want to be average
. I don't want to
settle
for average. But I somewhat
feel a
verage.
I've always been drawn to
bold
and
ambitious
people because I wanted to be like them. On the other hand, I also succumb myself to fear more often than I would like.
Somewhere within the three years of University, I became comfortable;
too
comfortable. Throughout my entire life, my mum has
always
pushed me to pursue new opportunities that tested my comfort zone. This partly explains why I joined pageants and moved so far away from home. Yet once I moved to London, I couldn't push myself
the same way
she did.

Being a student meant that the only commitment you had was turning up to lectures, seminars and meeting your deadlines. It seemed so easy, yet overcoming University itself is an accomplishment. I was comfortable with being a student and having that much freedom to do as I please.


I guess it's a cop-out to stay within your comfort zone, but I know that it's not right to.
I'm not progressing and nothing's going to change or develop if I don't do something about it.
Here's how I formulate it in my head: Average + Comfortable = living a life full of regret.


Like new relationships, new experiences and change entail of fear, uncertainty and anxiety.
This is mostly down to the fact that whatever happens next isn't within your control. And me being a complete control-freak when it comes to my life, it brings me a lot of discomfort. I've had my fair share of 'F*ck it' moments, but after graduating I don't have a clue what to expect from this moment forward. My entire life was based around progressing towards the next level of my academic life and now that it's 90% done, I'm in a constant daze of confusion.
On one hand is my fear of stepping out of my comfort zone and on the other is my fear of settling for an average life. Consequently, I must sacrifice the former to avoid the latter.
But the fear of being average has affected most aspects of my life, from jobs to relationships, I've always strived for more. Even though that might be what some people want, it's definitely not what I want.
After trying to be like everyone else during my secondary school days, I knew that I wasn't destined to 'fit in'. It didn't feel right to look and act like everyone else. Even then, I didn't listen to teachers that underestimated me "Micah won't get higher than a C in this exam" yet I achieved an A grade. Or another teacher that doubted my ability to study Law and three years later, I graduated with a 2:1.
In relationships, I wanted someone who was ambitious and worked hard. If anyone fell short of that, they simply just weren't good enough. It was definitely a make or break factor for me.
In terms of careers and jobs, I dreamed of a job that I loved. One where I would wake up every day excited for what's to come. Not one that paid the bills or for the sake of having a job. This is easier said than done because it tests your perseverance and patience but it's worth it once you achieve it.
To me, average means a life without passion or joy. One of my worst fears is in fact, lying on my death bed filled with regret of not pursuing goals due to fear. I want the best of everything, I want to eat the best things (which is probably why I could never put myself through a strict diet) and see the most beautiful places.


"I'm trying not to be comfortable by pursuing potential opportunities or experiences outside my comfort zone – this blog and starting YouTube again is one of them"
I decided to speak out about this because the life of a graduate isn't as exciting as it once seemed. There is a very ugly side to being ambitious and that's drawing the line between greed and gratitude. A lot of the time I've felt like what I do isn't good enough and that I could have always done better. For instance, achieving a 2:1 was difficult. Yet, it's constantly crossed my mind how I could have achieved a first.
Lately, after multiple job rejections or being ignored I've questioned my abilities and self completely. I know I shouldn't and it's only on my bad days that the rejections get to me. It is a mental battle but that doesn't necessarily mean I'm not hopeful. It's just disheartening to feel like you're not progressing. Yes, I understand that perhaps I'm just not the right person for them (or that there's someone better) and one day, I will be the right person. I've just got to keep going.
If you're in the same position as myself, I would suggest to stick to the '
F*ck it, let me go for it'
approach. Whether it's a good or bad experience, there's always a lesson to be learnt from it.
What's your definition of average? Have you got any advice or tips?
Lots of love,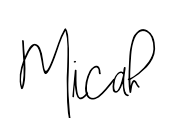 Outfit details:
Dress - New Look
Shoes - Zara
Bag - Mango